6 Essentials For A Natural Home Decor Aesthetic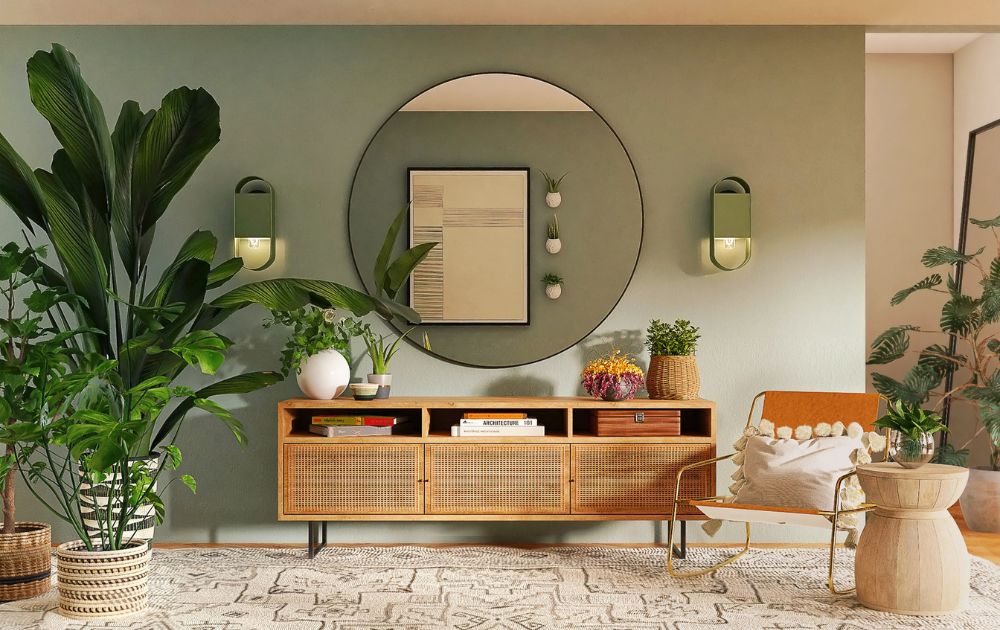 Looking for natural home decor ideas? Then you've landed in the right place!
One of the biggest trends in home decor over the last few years has been a movement toward natural, organic materials. From reclaimed woods to vintage textiles, every kind of raw and outdoor material is being transformed into natural home decor. This look is all about bringing a touch of nature into your everyday living space.
The natural decor style is a more relaxed take on the modern aesthetic. Decorating with natural elements and textures makes your home feel warm, earthy, and inviting. This style is a great option for those who want to create a unique and personal space with minimal effort.
But there are a few essential design elements and features needed to create natural interior design. That's where this list comes in!
If you're just getting started, here are 6 basic essentials you'll need to create a nature-inspired home.
6 Must-Haves For A Natural Home Decor Aesthetic
**This page contains affiliate links. If you make a purchase through these links I may receive a small commission. See the full disclosure here.**
Wooden Furniture & Accents
When talking about natural home decor, wood is definitely one of the most important elements required. Wooden furniture is a great way to blend contemporary designs with a more down-to-earth element. Natural wood furniture and accents add warmth and texture and are quite durable. Try an unfinished wood side table, a wood panel accent wall, or rustic wooden kitchen accessories. You can never go wrong with wooden accents and furniture and you can bet that they'll last a long time.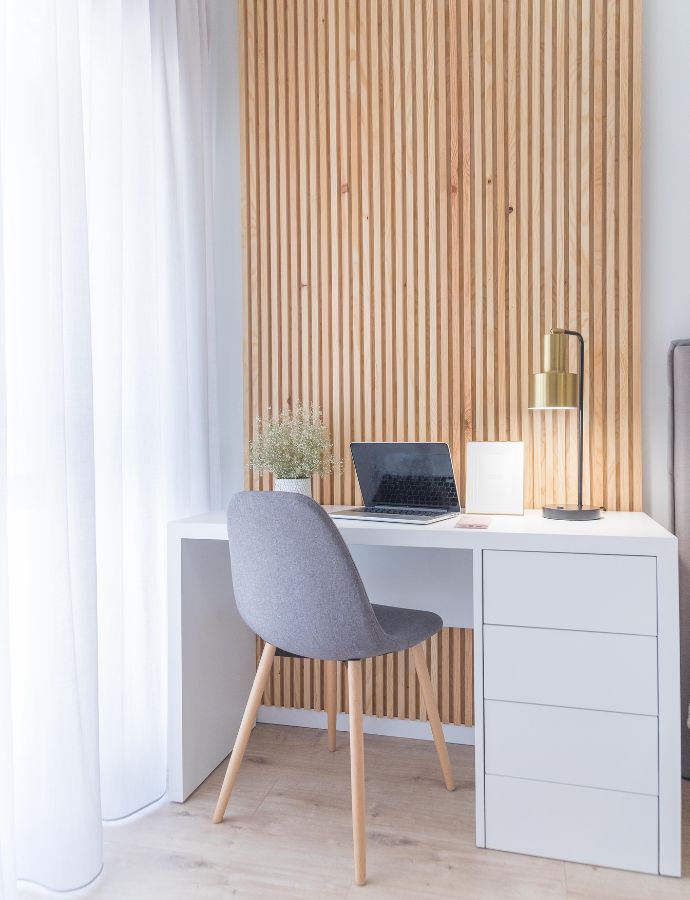 Woven Textures
For a more laid-back, unpolished look, add woven textures to your decor. Basket lights, Jute rugs, macramé wall hangings, and weaved cane furniture all make a space feel connected with nature. Textured items make a home feel more interesting, warm, and approachable. Try basket wall art, wicker sconces, and a rattan accent chair to add an organic style to your natural home decor.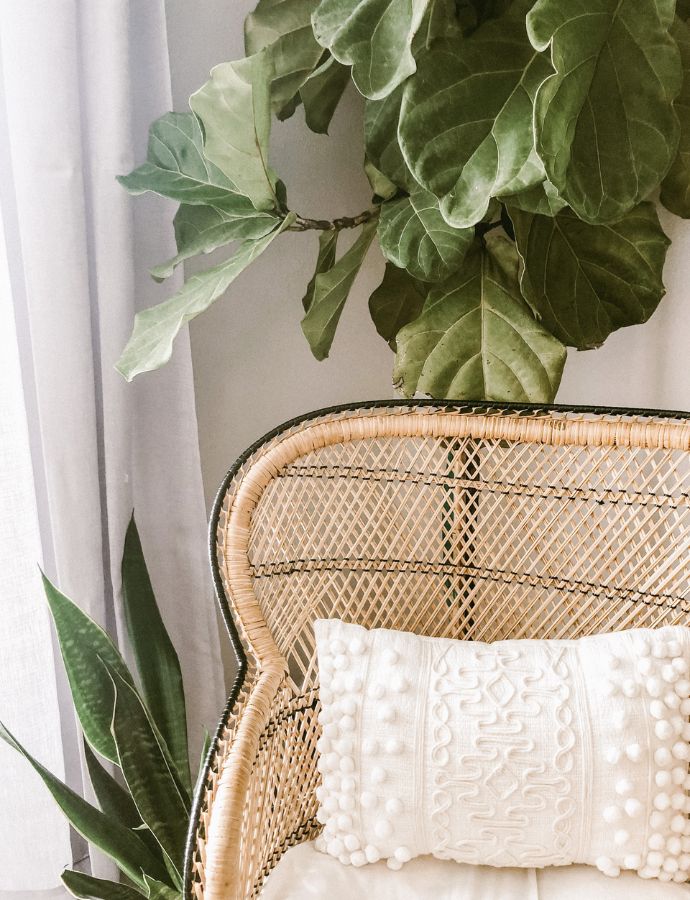 Organic Materials
Organic materials are elements found in nature that usually do not need too much processing to be used in interiors. Organic elements are a must when creating nature-inspired interior design. Think bamboo, cane, clay, stones, concrete, and driftwood accents. These materials can be incorporated into your decor, furniture, or built into the construction of your home. A stone accent wall or fireplace, pinecone centerpieces, pampas grass, and clay vases are all organic materials you can incorporate.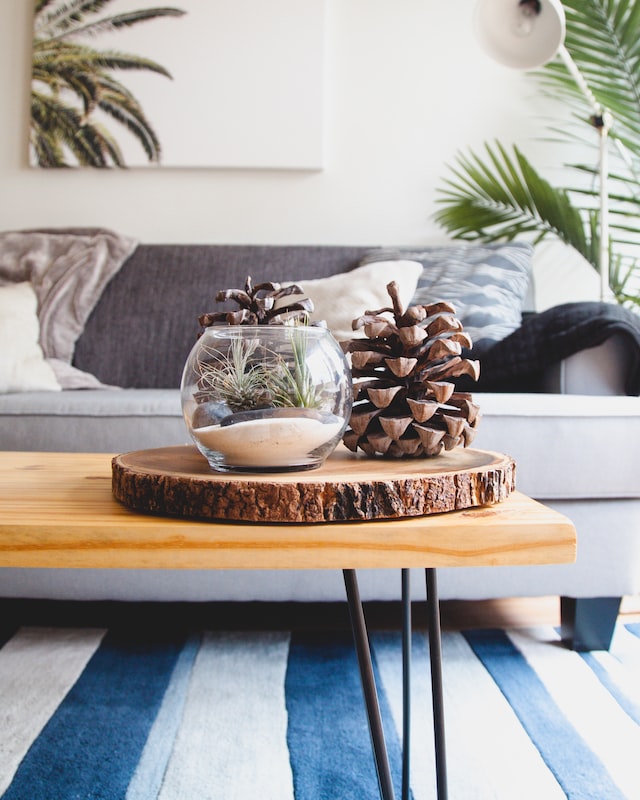 Also, consider organic shapes when choosing furniture or accessories. Think non-symmetrical, free-form shapes as opposed to clean lines, and geometric patterns. A live edge dining table, a tree stump side table, or a hand-carved centerpiece bowl are all organic shapes that will help you create a more natural home decor aesthetic.
Related Articles:
A Nature-Inspired Color Palette
Bringing the outdoors in means incorporating colors and tones found in nature. This includes the lush green tones of the forest, the deep, rich, earthy browns of tree trunks, soil, and clay, and even the warm, neutral tones of the desert. These are just the basics and are a good starting point for anyone trying to create a nature-inspired color scheme at home.
Here are some basic natural color schemes to try at home: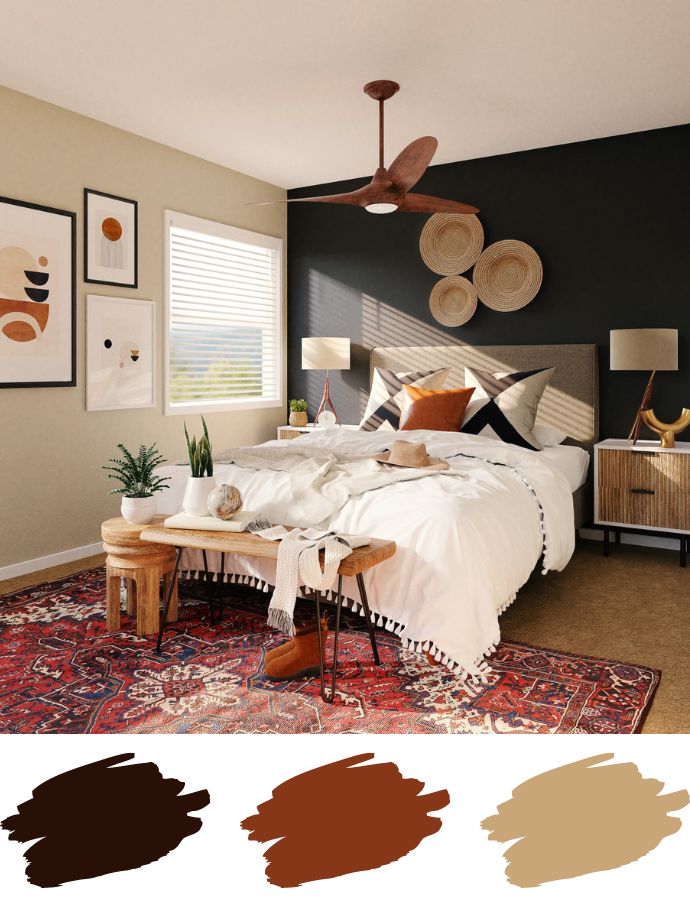 Rich Earthy Tones
Think deep Browns, Terra-cotta, Black, and Khaki.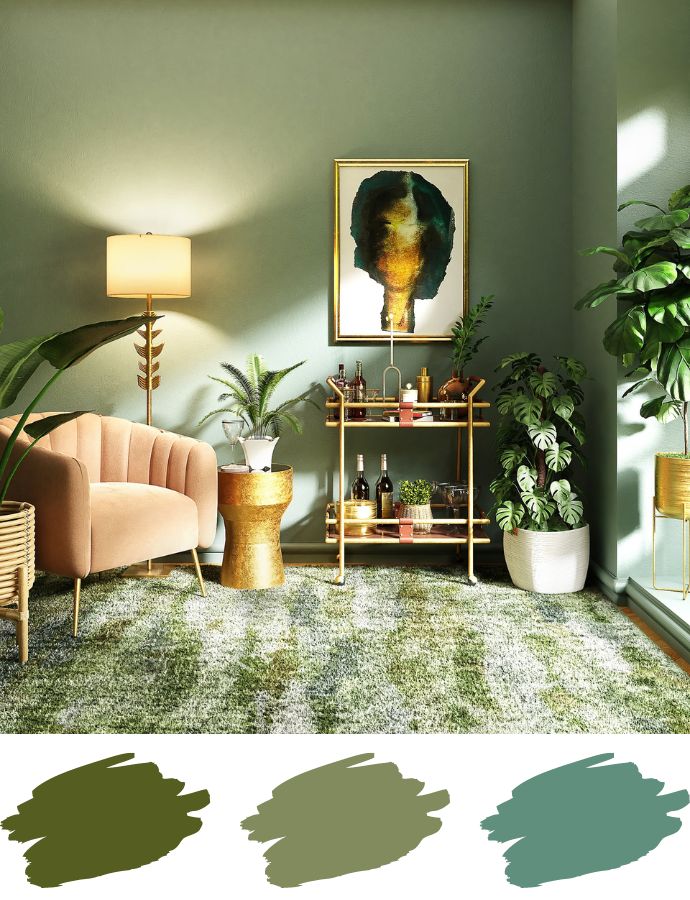 Lush Greens
Deep, forest green, olive green, and blue-green shades
Warm Neutrals
Beige, tans, warm greys, and muted browns
If you're looking for natural paint colors check out these color pallets:
Lots, And Lots of Natural Light
Natural light is a design element like no other. There is nothing more beautiful than a well-decorated room bathing in sunlight. Natural light has the power to energize a space, enhance the decor, improve your mood and even make your room look and feel bigger. Natural sunlight is vital for creating nature-inspired interiors, after all, the goal is to bring the outdoors in. Right?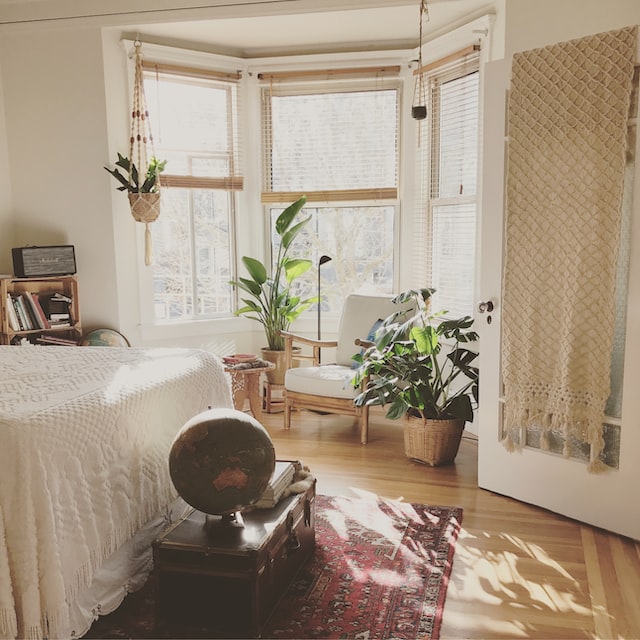 Maximize natural light by hanging light-colored and lightweight curtains or use window blinds instead of curtains, as seen above. For rooms with only one window, use a medium to large mirror/s to help bounce light around the room. Avoid blocking windows with furniture and heavy drapes.
Plants & Flowers
Of course, no list of natural home decor ideas will be complete without the mention of plants. A fresh pop of greenery will liven up any space. Add plants and flowers to your interiors, both large and small to create a more earthy, nature-inspired design. Plants improve the air quality in your home, and they are so versatile.
Places to display plants in your home:
Bookshelves
Side tables
Countertops
Bathroom Vanity
Nightstand
Create a plant wall
Hang them from the ceiling
If you have trouble keeping plants alive (we've all been there) fake it with faux plants. They won't purify the air in your home but they will certainly enhance the aesthetic. Still a win!
Related Article: 16 Plant-Filled Bathrooms You'll Love! + 12 Best Plants For Bathrooms!
There you have it! 6 basic essentials for creating that natural home decor aesthetic you've been craving. If you're looking for budget-friendly ways to bring nature into your home my other post: 10 Ways To Decorate With Natural Elements At Home is packed with ideas for decorating with organic and natural materials found in your backyard!
You don't have to spend a lot of money to create natural, earthy interior design. Start with simple natural materials in your outdoor surroundings and use the ideas in the article mentioned above to turn them into decor accessories. You'll realize that you can make stunning decor accents from the most basic, natural items found outside! I hope you found some inspiration. Now you're ready to get started creating beautiful natural home decor and design. Happy decorating!
More Natural Home Decor Ideas: